Track Indian Railway Parcel PRR Courier Delivery Status
Enter Indian Railway Parcel PRR courier tracking number and click on the submit button to track consignment delivery status.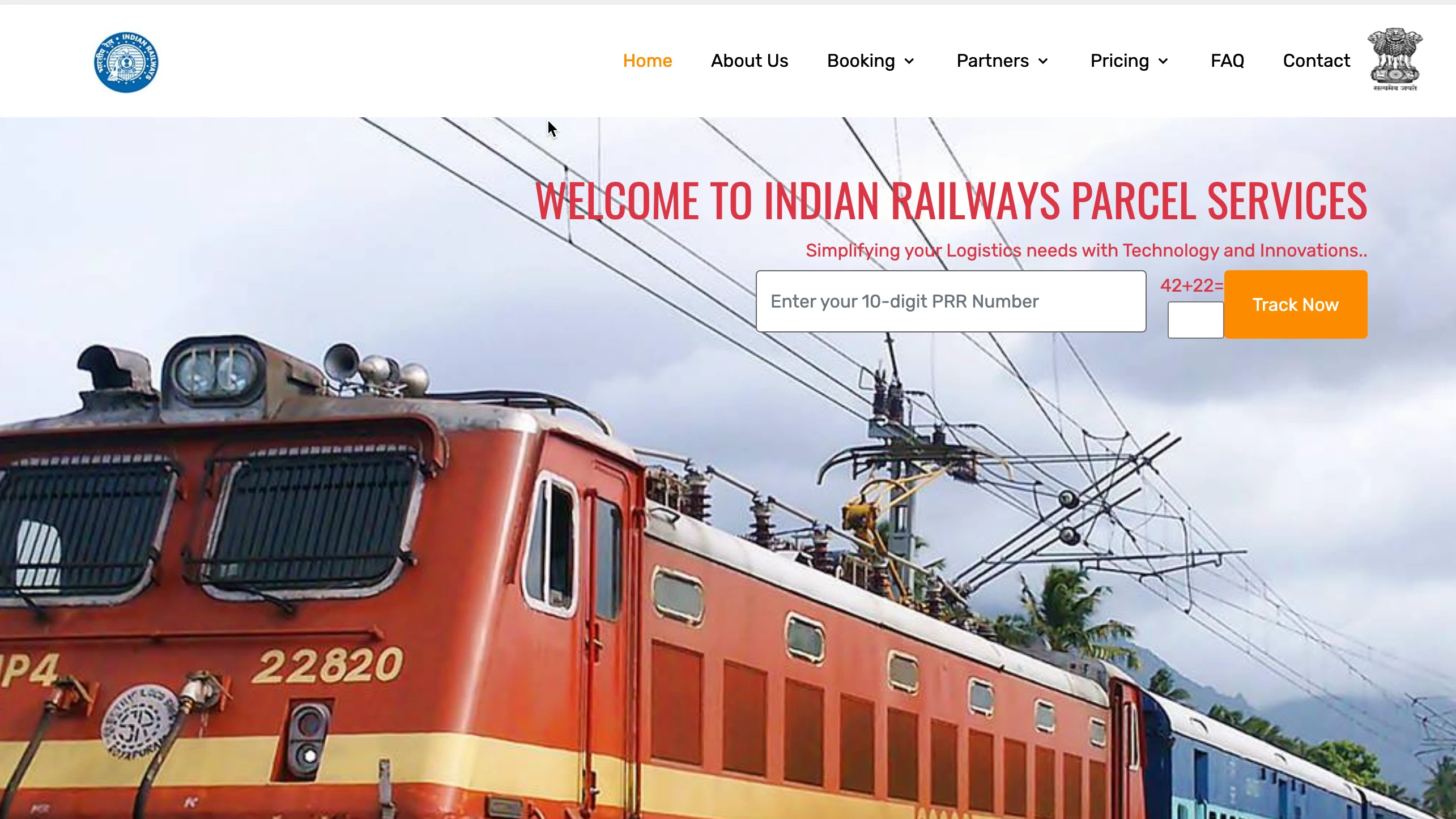 When it comes to the Indian Railway Parcel service, having access to reliable customer support is crucial for a seamless logistics experience.
Whether you have inquiries, concerns, or need assistance with parcel tracking, the Indian Railways provides a dedicated help desk to address your needs.
Helpline Number: 139
The Indian Railways' helpline number, 139, serves as a valuable resource for customers seeking assistance with their parcel-related queries.
By dialing this helpline, you can directly connect with a customer support representative who can provide guidance and information regarding your Indian Railway parcels.
Whether you have questions about tracking, delivery schedules, or any other concerns, the helpline is available to assist you.
Corporate Office Address:
In addition to the helpline, if you prefer written communication or need to reach out to the Indian Railways' corporate office, you can contact them at the following address:
Indian Railways (IR) RAILWAY BOARD New Delhi - 110001 India
By sending a written communication to the corporate office, you can express your concerns or seek further assistance for any complex issues related to the Indian Railway Parcel service.
For additional information and support, you can visit the official Indian Railways' website at railmadad.indianrailways.gov.in/madad/final/foishome.jsp. This website provides a platform for lodging complaints, seeking help, and accessing various services offered by the Indian Railways.
To report non-receipt of parcels, you can visit the NR Cell page on the Indian Railways' claims portal. Here, you will find relevant contact information and resources to address issues related to non-receipt of parcels.
Does Indian railway parcel services ship bike?
Yes, Indian Railways does provide a service for shipping bikes as parcel luggage. This service is typically used by individuals who are moving to a new location and need to transport their vehicles.
Here are some general steps involved in the process:
Preparation: Ensure that your bike is in good condition. Empty the fuel tank, and remove all accessories or loose items.
Booking: Visit a railway station with a Parcel Office. You'll need to present your ID, and you may need to fill out a form or provide other documentation.
Packing: The bike usually needs to be packed properly. Some railway stations provide packing services for a fee. The packing typically includes removing the mirrors, covering the bike with a cargo net or other protective material, and sometimes removing the battery.
Payment: You'll be asked to pay a fee based on the weight and distance.
Delivery: You (or the recipient) need to pick up the bike from the destination railway station's Parcel Office within a certain time frame after it arrives.
Please note that the exact details, procedures, and prices can vary, and it is best to contact Indian Railways or visit their official website for the most accurate and up-to-date information.
Tracking Options for Different Logistics Providers
For example, if you are using Xpressbees for your courier needs, you can easily track your Xpressbees parcels by visiting the Xpressbees tracking page. Similarly, if you have chosen VRL Logistics as your logistics provider, you can check the tracking page dedicated to track VRL Logistics.
Additionally, for those who rely on Ecom Express for their deliveries, the Ecom Express tracking page provides real-time updates on your parcels' whereabouts.
Alternate Options For Tracking Indian Railway Parcel PRR Courier
You may also track status of consignment from the official website of Indian Railway Parcel PRR courier in https://parcel.indianrail.gov.in/. Alternatively reach out to customer support team or E-mail ID.